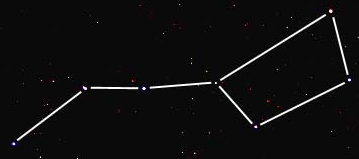 Extraction-Transformation-Loading (ETL) tools implement the refreshment of a data warehouse. Specifically, ETL tools are responsible for:
the identification of relevant information at the source side;
the extraction of this information;
the customization and integration of the information coming from multiple sources into a common format;
the cleaning of the resulting data set, on the basis of database and business rules, and
the propagation of the data to the data warehouse and/or data marts.
The uttermost goal of the Arktos project is to facilitate, manage and optimize the design and implementation of the ETL processes both during the initial design and deployment stage and during the continuous evolution of the data warehouse.
Over the years, the Arktos projects has undergone several variations. You can retrieve all the source code of Arktos via Github. Specifically:
v. 2005: the 2005 version was mainly implemented by Panos Georgantas and, basically, it offers a nice design tool, (implemented in .NET) [source code][page with more discussion and bibliography]
v. 2007: the 2007 version was mainly implemented by Anastasios Karagiannis and offers an execution engine for Win 32 environments, coming with a language for the description of ETL scenarios, an extensible scheduler and an execution engine (again implemented in .NET) [source code][related publication in QDB 2011]
v. 2013: an on-going porting of Arktos to Java, mainly implemented by Dimitrios Lambros combining both a graphical design front-end as well as an extensible engine (in terms of scheduling and activity types). As of 2013, the last version is still a first prototype that has to be further complemented [source code]
License
This software is available under the GNU GPL v.3 licence. The software and documentation made available under the terms of this license are provided with no warranty.
Originally, this work was licensed under a Creative Commons Attribution-Noncommercial-Share Alike 3.0 Greece License. This was much better, because one could very easily understand what is allowed and what is prohibited. However, since Creative Commons discourages the usage of its licencing for software products, we had to switch.
Support
Arktos is not supported (except if serious financing is found) :-). Feel free to use the provided material as you see fit in the context of the above license.
---
Last update: 2013/03/22
Arktos in Greek means 'bear'. The name refers to Ursa Major as the structure of ETL scenarios can look like a star constellation. The logo was downloaded from Digital Images Of The Sky.